8 Evening Rituals for a Deeper Sleep
Do you ever struggle to wind down after a long day? Lying awake for hours either scrolling through your phone, or just tossing and turning in bed? Just like the wake-up routines we need to feel energised in the morning, it is equally important to have calming practices at night, to wind down and prepare for rest. A deep and restorative sleep is vital for optimal health and well-being. Here are some ways to relax before bed time, as shared by BECYCLE yoga teacher Anja Mujic!
1. DIM THE LIGHTS (MOON BATHE)
As the sun goes down, avoid bright artificial lights that are so confusing to your eyes/brain/body. If you can, install dimmers into the main light switches. Otherwise, surround your home with Himalayan rock salt lamps, soft light lamps or better yet candles, slowly reducing the number of lights or their brightness until it's time for complete lights out. If it's a full moon, open the curtains and allow yourself to fully bathe in the light, drinking in the powerful cooling Lunar energy.
Image: Be Well
This is a tough one, especially if you're a Type-A workaholic like me. But surrounding yourself with screens that produce short-wavelength artificial blue light before bed time is literally preventing your body from producing sleepy hormones like melatonin, and completely delaying your internal body clock. Start with just 15 minutes of no tech time right before bed, and then slowly work yourself up to the ideal 2 hours.
Image: Michaelie Clark
3. STRETCH IT OUT (WITH CALMING MUSIC)
Not sure what to do with that spare time you now have after switching off your tech? How about candlelit yin yoga? You really don't need much for this other than a cushion and your intuition. Start by closing your eyes and just moving slowly before settling in to some longer deeper holds, not only releasing any stress or tension left from the day but also giving your connective tissues a boost of hydration they so desperately need for the next 8 hours!
Image: Be Well
After your yoga session, try sitting or even lying in stillness and silence. Observe your breathe, observe the space in your body, and notice any thoughts from the day that you could maybe release in order to send yourself off to the dreamiest sleep yet.
Image: Unsplash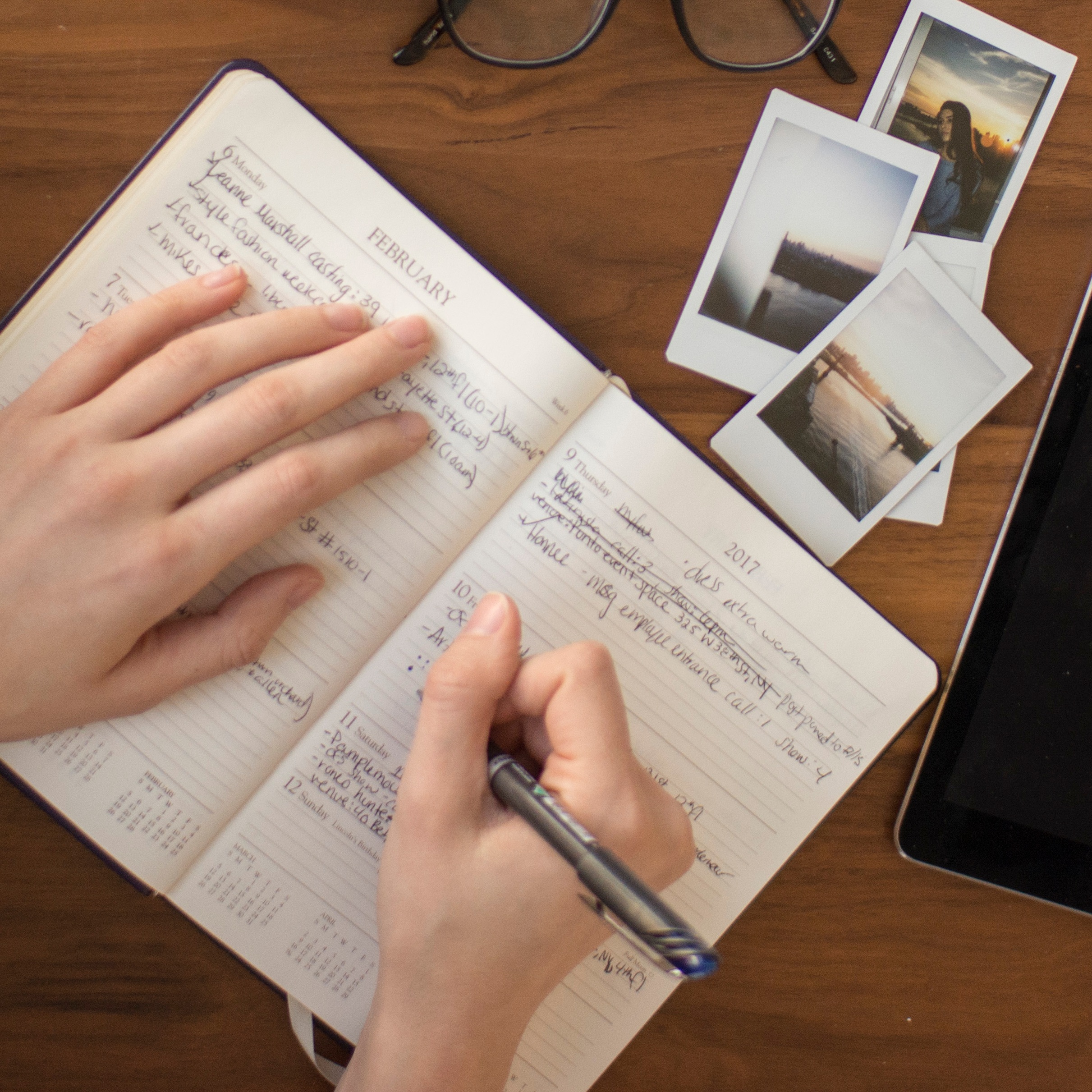 Less of the 'dear diary' type (unless that's your jam, then go for it) and more of an opportunity to again release some thoughts, reflections, manifestations, gratitude, hopes for your sleep or following day ahead. Or maybe just some poetry or drawing! Whatever helps you let go of everything that will prevent you from a deep/restorative sleep.
Image: Unsplash
An amazing way to soothe muscle tension, aches and pains, and promote healing and winding down in the body. Try sinking into a Pursoma Rituals infusion sold at BECYCLE. All soaks contain hand harvested French grey sea salt with various combinations of the purist botanicals and essential oils to take you straight to nirvana.
Image: Pursoma
Abyangha is an Ayurvedic daily brushing massage traditionally practiced in the morning, but is also a deeply calming way to unwind at night. Use a natural bristle brush (available at every good health food store), and a combination of oils that suit your overall health needs (I use straight Jojoba, Almond or Extra Virgin Olive). Work your way from the ends of the limbs in towards the heart, moving in gentle but firm circular brush strokes. This practice has so many benefits: it exfoliates and supports the natural sealing of the skin to harmful outer influences, it eliminates toxins by stimulating the Lymphatic System, tones the skin and the muscles, and calms the mind.
Image: Pursoma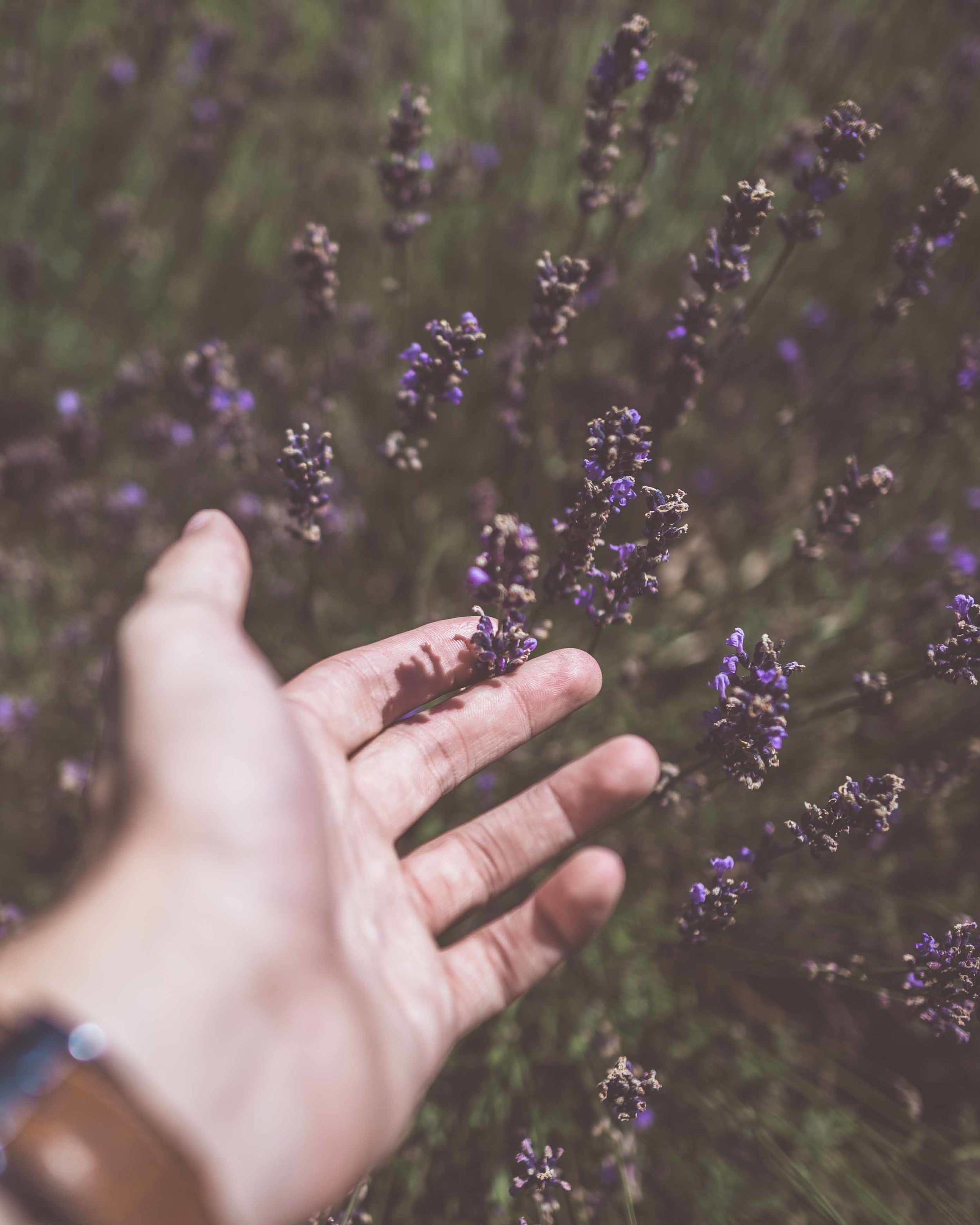 The calming and sedative properties of Lavender are age old. Diffusing it's oil from the moment you get home and continuing throughout the night can drastically improve your sleep. It also helps that the smell is so heavenly!
Image: Unsplash
Hopefully you now have some ideas on how to book-end your days with self care and self love. Good night and sweet dreams!
Article written by Anja Mujic