A Place for Nomads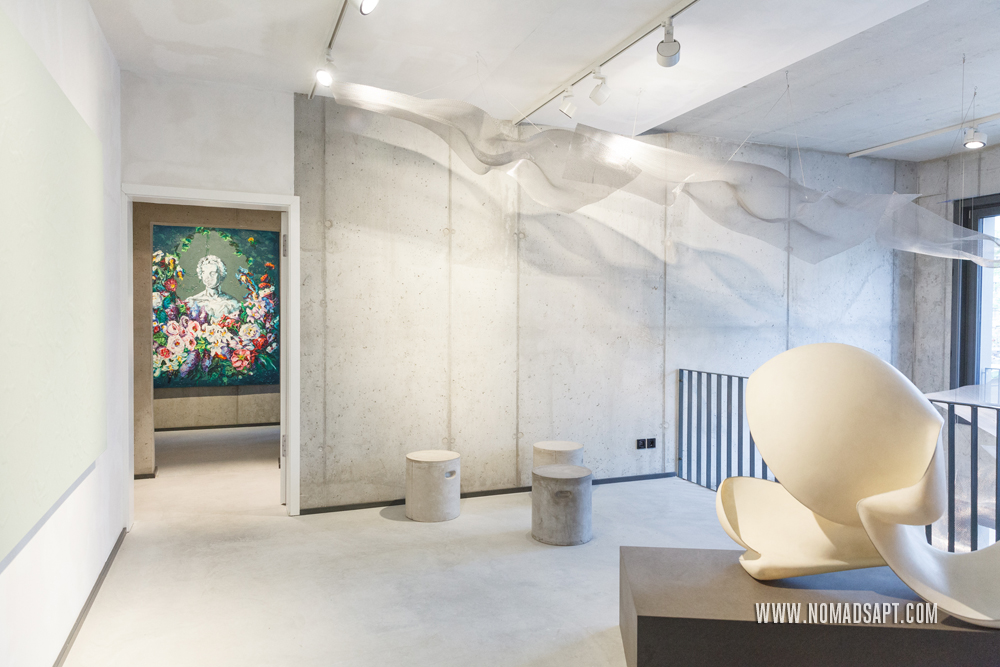 A stone's throw away from BECYCLE within the quiet streets of the residential area in Prenzlauer Berg lies a hidden gem, where people find a home away from home – a place to explore, to be creative and to be free. NOMADS Apartments makes it possible to break the molds and to live on your own terms. The place where contemporary design meets Berlin-chic can be your stage - for special events or a long term stay in the city.
We asked the founder, Alexandra Lichtenberg, to tell us about the story and secrets behind NOMADS Apartments.
What's the idea behind NOMADS?
Our first project was all about Berlin and it's artists – a space at Rheinsberger Straße, where we could host our clients and business partners in a unique and special setting. When we opened the new NOMADS space around the corner in mid of 2017 we added the element of exploration – a space with interactive elements, themed, yet open for interpretation and play, each new apartment has its own name — "Sober", "Pretty", and "Flow": Take Sober's dance floor that seamlessly transitions into a bed for example, the tiny door à la Alice in Wonderland, or Pretty's lavish costumes and wigs that are just begging to be played with. Bursting with surprise and delight, paired with extremely detail-oriented and personal service, Sober, Pretty, and Flow are inspiring spaces to keep in mind when planning your next exceptional experience. More info can be found here.
Who stays at NOMADS?
We welcome everyone who is longing for the unusual, for the exceptional, for a place where everything is possible. That is what makes it so unique. In the beginning NOMADS was a pure overnight experience for private guests, but we realized it is also the perfect place for all kinds of special professional events. The Boutique Fitness Talks is showcasing how NOMADS can host boutique conferences. Away from the limiting atmosphere in corporate meeting rooms, the NOMADS spaces are fueling creativity and freedom.
Beyond the upcoming Boutique Fitness Talks, what else has NOMADS hosted?

When entering the space there is a huge atrium, which is the perfect spot to support local artists by using it as a unique gallery setting. Here we often run pop-up events and exhibitions. We recently hosted Netflix for an exclusive event in the complete space. Sweet stuff served in PRETTY, food served in the extraordinary Teppanyaki setting of FLOW and drinks and music to be enjoyed in the SOBER bar. From a weekend staycation to an amped up work party and even creative photo and video shoots. Everything you can imagine. NOMADS is open. To explore more, check their website here.
The Berlin NOMADS boutique concept was built by Alexandra Lichtenberg. Düsseldorf native, Alexandra has combined her real estate background with her formal education in design and executed a state of the art functional eco-system of community building and incubation in the heart of Berlin.
"With NOMADS APT. in Berlin we present a first spatial platform of co-living / co-working on a small scale. We call it our STAY & PLAY."
Interview by Sophie Radtke