Instructor Insights: Micha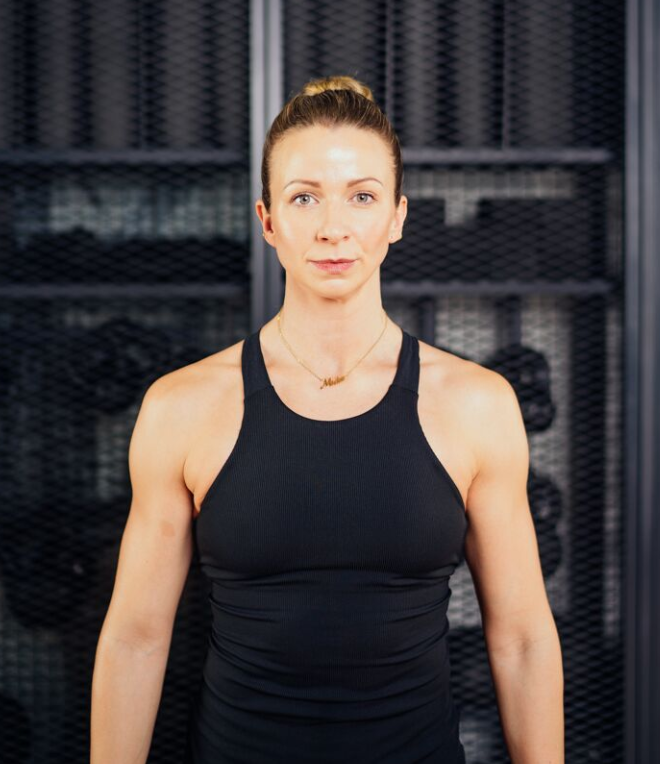 Keep it movin' with Micha
Former Danish Olympian Micha teaches HIIT and mobility classes every Monday at BECYCLE that are sure to energize you and make you sweat!
Fit-focused Qs:
What is your go-to breakfast on a busy morning? I usually enjoy oats with some flaxseeds, cinnamon, raisins & milk. 
What's your best strategy to stay motivated? My main motivation is always that I know how much better I feel, when I work out on a regular basis. I don't work out to look fit or anything, I do it simply "just" because I feel more balanced, more happy, more like Micha when I workout. I like to take time for me and know that I am healthy.
The best thing we can do for ourselves after a workout is... take a good shower followed by a good, nutritious meal. 
Is there a special dietary regime you follow? No, and that alone is the regime that I follow. I decided a few years ago that I was no longer going to spend everyday with all these thoughts about food: what to eat, how much, what NOT to eat etc. Now I just do pretty much what I feel like. This doesn't mean that I eat junk food all the time, because I definitely don't feel like that. I am relaxed and enjoy life the way that I want to do it. Since I've started having this perspective on food, I feel better and stronger. I also feel like I look better, even when I gain weight. I have made a conscious decision that gaining 2kg in December or whenever in general adds more value to my life than always saying no to alcohol and food that I love. Restricting yourself is just not worth it to me. Sometimes I am very lean, sometimes I am less lean, sometimes I have spent 2 weeks in Ibiza drinking and eating whatever - the key is that regardless, I always feel healthy and strong. 
What are your top three workouts you do at home? Burpees, air squats, and push ups.
What are your tips to have energy all day? I really believe in the power of your thoughts. Just don't allow yourself to constantly say in your mind that you are tired. Talk positive to yourself. Other than that, you should obviously never underestimate the power of enough water and sleep. It's just facts.
What's your favourite motivational quote if any? "The body achieves what the mind believes." I also like, "You need to have gone through a little darkness to see the stars."
Quick-fire Qs
Favourite smoothie at My Goodness: Be Smooth, the super delicious one with banana, dates, cocoa, and all that good stuff!
Best Restaurant in Berlin: Grill Royal.
Best Bar in Berlin: My friend Oliver's kitchen. He has everything I need from my favorite wine(s), music of our choice, good conversations, and, on most occasions, a bunch of my other best friends as well!
Best Place to dance in Berlin: I don't dance, but when I do, I go to the classes of my good friend Pepita who teaches at the Flying Steps Academy.
Favourite exercise: The Olympic Weightlifting movement Snatch! 
Least favourite exercise: Bench press. Nobody with long arms like I have enjoys bench press, haha.
Silly Qs:
Dog, cats, neither? Why? If I had to choose, then dog. I am super allergic to cats. But I prefer to have neither dogs nor cats. 
What's your personal theme song? I really can't say. I have so many. It is most likely in the rap genre though.
You're stranded on an island. What's the one thing you'd wish you had and why? If I can choose a person, I would choose my best friend Minu. If I have to choose an object, I would obviously choose an iPhone with a solar chargeable cover.