Instructor Insights: Hermione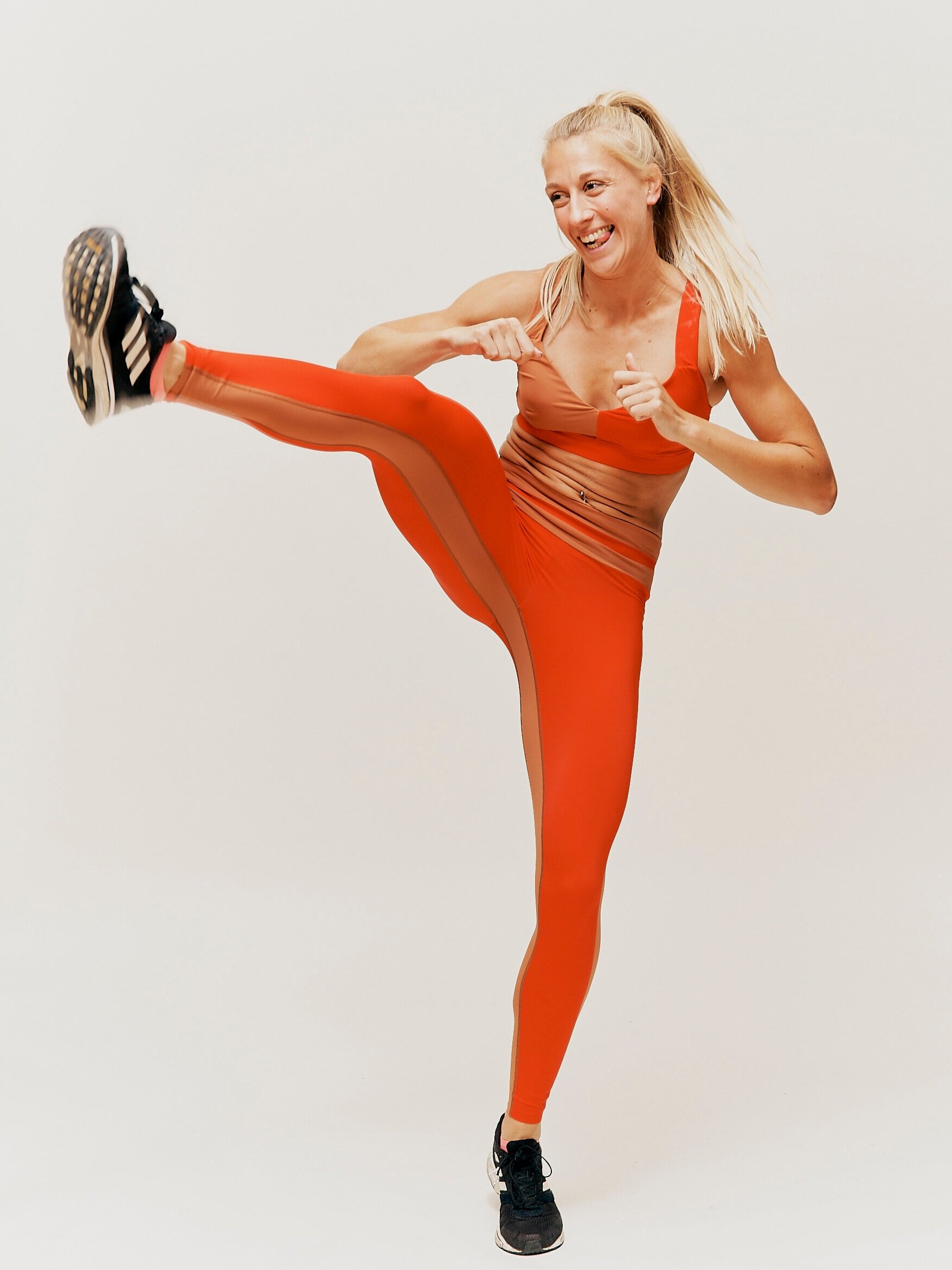 This semi-pro 400m hurdler has her sights set on the Olympics, so expect a taste of her own training during these high energy HIIT classes! Hermione is a qualified personal trainer and passionate about Strength & Conditioning - her circuits are anything but dull!
Fit-focused Qs:
What is your go-to breakfast on a busy morning? Overnight oats made with oatly milk, almond butter, blueberries and dark chocolate (70-80% cacao).
What's your best strategy to stay motivated? I think of the reason why I started something in the first place and reflect on that end goal and what i'm doing towards achieving that? If i'm doing myself justice or giving myself excuses or easy ways out. I find its always better to aim for progress then perfection.
The best thing we can do for ourselves after a workout is… Good nutrition, and a hot bath or shower (some self care time).
Is there a special dietary regime you follow? The most recent change I have made is to have protein in every meal I have throughout the day (roughly 6 meals) to assist best with performance & recovery. It's made a massive difference to me with energy levels in training & ability to recover and stay injury free longer.
What are your top three exercises to do at home? T-Spine openers, Plank variations, Glute bridges.
What are your tips to have energy all day? Stay well hydrated, caffeine is fine but always hydrate before you caffeinate!
What's your favourite motivational quote? "It always seems impossible until its done" - Nelson Mandela
Quick-fire Qs
Favourite smoothie at MyGoodness: Maca Power Up
Best Restaurant in Berlin: Sushi Club
Best Bar in Berlin: Klunkerkranich
Best Place to dance in Berlin: Sisyphos
Favourite exercise: Deadlifts.
Least favourite exercise: Burpees, because nobody really likes burpees!
Silly Qs:
Dog, cats, neither? Why? Dogs & cats because all things furry are greatest!
What's your personal theme song? 'Survivor' by Destiny's Child
You're stranded on an island. What's the one thing you'd wish you had and why? Pasta, because carbs are life!