Instructor Insights: Fabienne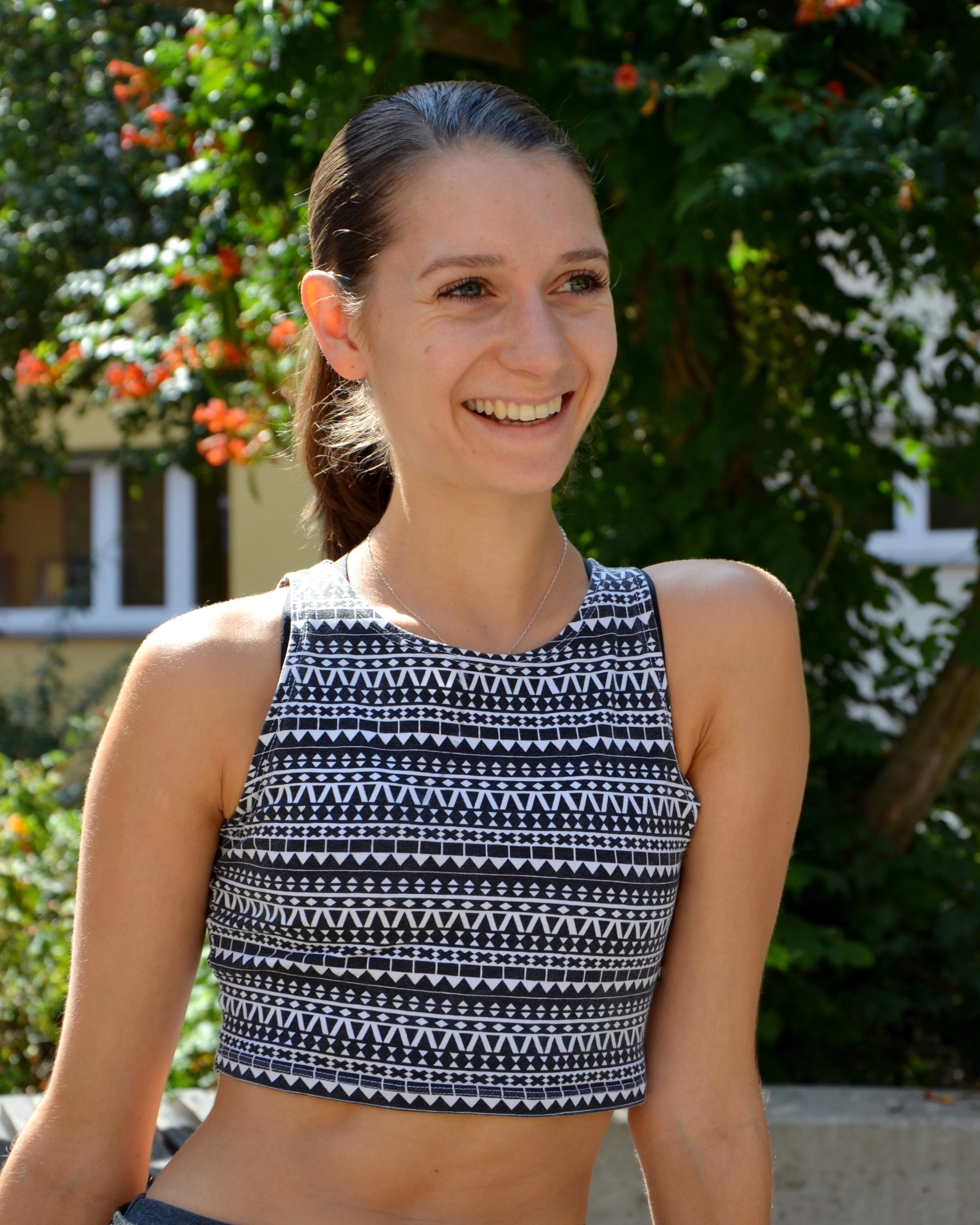 Born, raised and reared to became a professional ballet dancer — through years of dance, figure skating and rhythmic gymnastics — in Switzerland, Fabienne has now moved her life to bustling Berlin. Her Barre classes focus on body awareness and alignment, and come with great tunes that'll make you sweat!
Fit-focused Qs:
What is your go-to breakfast on a busy morning? I'm not a big breakfast person, I prefer to keep it light and simple in the morning. First thing I do when I get up is to drink a large glass of water (when I feel extra fancy, I add freshly squeezed lemon juice, especially during the winter months) afterwards I have a cup of coffee with a splash of oat milk added and a banana. There is no morning, without.
What's your best strategy to stay motivated? Telling myself that I AM motivated and that the day will give me new experiences. I think there is nothing more demotivating then giving yourself the vibes that you don't feel like moving or being productive. Let's be honest, we all feel great after we accomplished what we thought we would not manage to do today.
The best thing we can do for ourselves after a workout is... A little stretch never hurts and when you got these two extra minutes, lay on your back and put your legs up the wall, close your eyes, breathe and say thank you to yourself for taking the time to work out.
Is there a special dietary regime you follow? What changes have you seen or felt since you have started it? I don't follow any specific dietary concept. I try to give my body what it craves and what it needs. I eat fresh and seasonal, mostly home cooked meals. I try to avoid raw food in the evening and stay hydrated by drinking up to 3L of water a day.
What are your top Barre moves to do at home? Bridge in all its variations, table top position for the deep core muscles at the barre, second position plies/pulses/heel raises. It is very important that you track your knees over your feet. Really open with your muscles from the hip opener, rotating your thighs up and push your feet into the mat.
What are your tips to have energy all day? Think positive and about things that give you a smile on your face. Little tip if you have no energy: 50 jumping jacks and you are back on track.
What's your favourite motivational quote? Why be moody when you can shake your booty. It's not about being good at something it is about being good to yourself.
Quick-fire Qs
Favourite smoothie at My Goodness: Be Smooth
Best Restaurant in Berlin: I'm more the trying new recipes at home and enjoying them with friends, kind of person.
Best Bar in Berlin: In the park on a blanket with a fresh, simple drink from the späti
Best Place to dance in Berlin: In my living room
Favourite exercise: Taking the stairs
Least favourite exercise: I'm not the biggest fan of burpees
Silly Q's:
Dog, cats, neither? Why? DOGS, I mean come on there is nothing better than a dog cuddle!
What's your personal theme song? Beautiful Day by U2
You're stranded on an island. What's the one thing you'd wish you had and why? A suitcase packed up with my besties from all over the world. Good company is everything.