Instructor Insights: Emily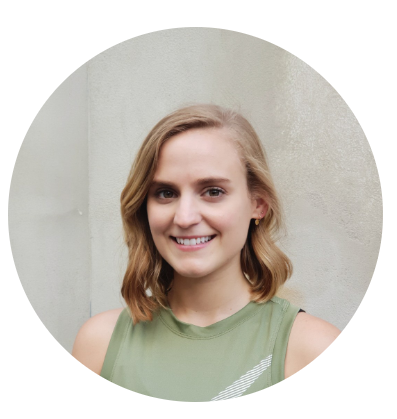 Get ready for lots of accelerated drills in and out the saddle. Emily surely knows her cues to get you feeling proud after an intense ride with her.
Fit-focused Qs:
What is your go-to breakfast on a busy morning? On a busy morning, I make sure to prepare some overnight oats ahead of time. I mix together oats, almond milk, flax seeds, chia seeds, and a bit of cinnamon and pop it all in the fridge. The next morning I add some sliced banana, a spoonful of almond butter, and I'm ready to go!
What's your best strategy to stay motivated? I'm a big proponent of checking something off your list first thing in the morning to kickstart the day. For me, that means making the bed right when I wake up. It's nothing major, but it's nice to have accomplished something within the first minutes of my day and puts me in the right mindset to tackle whatever else comes my way.
The best thing we can do for ourselves after a workout is... Be proud of yourself for working so hard, take a little extra time to stretch, and rehydrate.
Is there a special dietary regime you follow? What changes have you seen or felt since you have started it? I've been a vegetarian for 10 years focusing on eating whole, unprocessed foods and avoiding foods that don't make me feel good. Becoming a vegetarian at a younger age really opened up my tastebuds to a wider variety of foods and forced me to start cooking for myself, for which I'm so grateful!
What are your top three exercises to do at home? Right now, I'm trying to build my upper body strength, so I do a lot of body weight exercises targeting my arms. I love a tricep pushup with a hold on the bottom - it not only works your arms, but also engages the rest of the body. For my abs, I'm a big fan of a double leg lift to teaser combo and Russian twists holding weights.
What are your tips to have energy all day? Get a good amount of sleep, try to avoid the snooze button, drink lots of water, and make time for your body whether that means hitting up BECYCLE or taking a walk outside.
What's your favourite motivational quote? This is a long one, but - "I am healthy, well, and full of energy, confident, capable, and highly motivated, calm, cool, collected, and easygoing, strong, secure, happy, and optimistic, intelligent, independent, and free." I had a teacher who made us repeat this mantra everyday and it has stuck with me ever since. Any time I feel stressed or defeated, I close my eyes and recite the words until everything slows down.
Quick-fire Qs
Favourite smoothie at My Goodness: Maca Power Up
Best Restaurant in Berlin: I'm always excited for a meal at La Bigoudène, just around the corner from BECYCLE. They serve galettes and crepes that are outstanding. Start with a salty, end with a sweet, and wash it all down with some cidre. You will never be disappointed.
Best Bar in Berlin: Rhinoceros - It's a small bar in Prenzlauer Berg with great music, drinks, and a really lovely ambiance. In the summer, they have tables outside and music wafting through the windows. In the winter, the velvet chairs and wood burning stove create the coziest atmosphere.
Best Place to dance in Berlin: Anywhere my partner is DJing.
Favourite exercise: Drills working with accelerations - both in and out of the saddle.
Least favourite exercise: Plank jacks.
Silly Qs:
Dog, cats, neither? Why? Dogs - they're silly, sweet, and love to snuggle.
What's your personal theme song? I Can Lift a Car by Walk the Moon.
You're stranded on an island. What's the one thing you'd wish you had and why? Unlimited library. At the risk of sounding sappy, a good story can take you anywhere.