Instructor Insights: David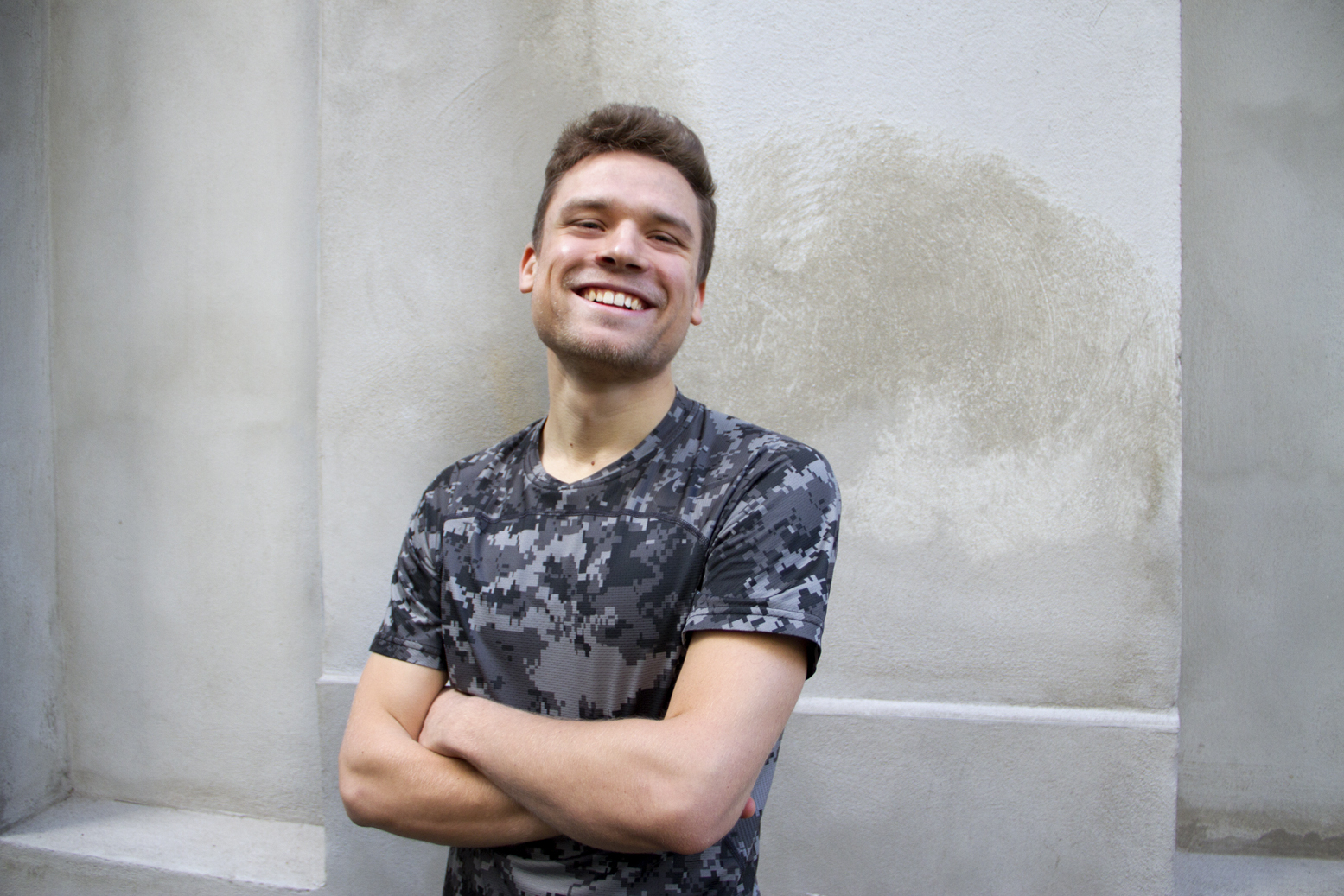 David is one of BECYCLE's RIDE instructors. Fun fact: His passion for music began when he started playing the violin at the ripe age of seven. Then at 17, he discovered the electronic music scene of Berlin evolving his love for music into the art of DJing. Shortly after, he began mixing music for his own rides at BECYCLE.
Fit-focused Qs:
What is your go-to breakfast on a busy morning? A green smoothie gives me a powerful start to my day. I prepare it a day ahead so all I have to do is open the fridge and I'm ready to roll. Now that it's summer, I like to mix in watermelon with fresh peppermint leaves, lemon and ice cubes. Refreshing!
What's your best strategy to stay motivated? From time to time I have to visualize my goals. I write down what my current short and long-term goals are, and what I can do right now to achieve them. Knowing why I want to do these things keep me motivated.
The best thing we can do for ourselves after a workout is … An ice-cold shower and coconut water.
Is there a special dietary regime you follow? Over the last few years I've made some changes in my diet. For instance, I became a vegetarian. In doing so, I've explored a whole new world of healthy food. My skin has gotten better and I feel much more efficient. I've also noticed that I want to reduce the amount of processed food in general. At the moment, I'm even preferring vegan food options.
What are your top three workouts you do at home? Sven's HIIT Workout video. I like high intensity interval trainings because they are short and tough, plus I can do them everywhere! Try it out in one of Berlin's beautiful parks when it's sunny.
What are your tips to have energy all day? A powerful morning is a great starting point to my day. I take my time for some breathing exercises. Then I go on with some physical exercises like jumping jacks, push-ups etc. After this, I figure out what my most important task is for the day. Each day I also try to spend time with myself and friends, ideally in the sun. ;) Exercise and nutrition is also important for my energy level during the day. At the end of each day, I like to think of things I'm grateful for.
What's your favourite motivational quote if any? Pardon the language, but this one does it for me: "You've got one fucking life. Do something about it." – Gary Vaynerchuk
Quick-fire Qs
Favourite smoothie at MyGoodness: Be smooth.
Best Restaurant in Berlin: The Bowl.
Best Bar in Berlin: I prefer a cosier setting with friends.
Best Place to dance in Berlin: Ritter Butzke and all the open-air parties.
Favourite exercise: Jumping Jacks.
Least favourite exercise: Running.
Dog, cats, neither? Why? Cats for cuddling and dogs for friends.
What's your personal theme song? "Sundew " – Mollono.Bass featuring Marc Vogler.
You're stranded on an island. What's the one thing you'd wish you had and why? A boat so I could enjoy the adventure for a few days, and then leave the island.