Instructor Insights: Bradyn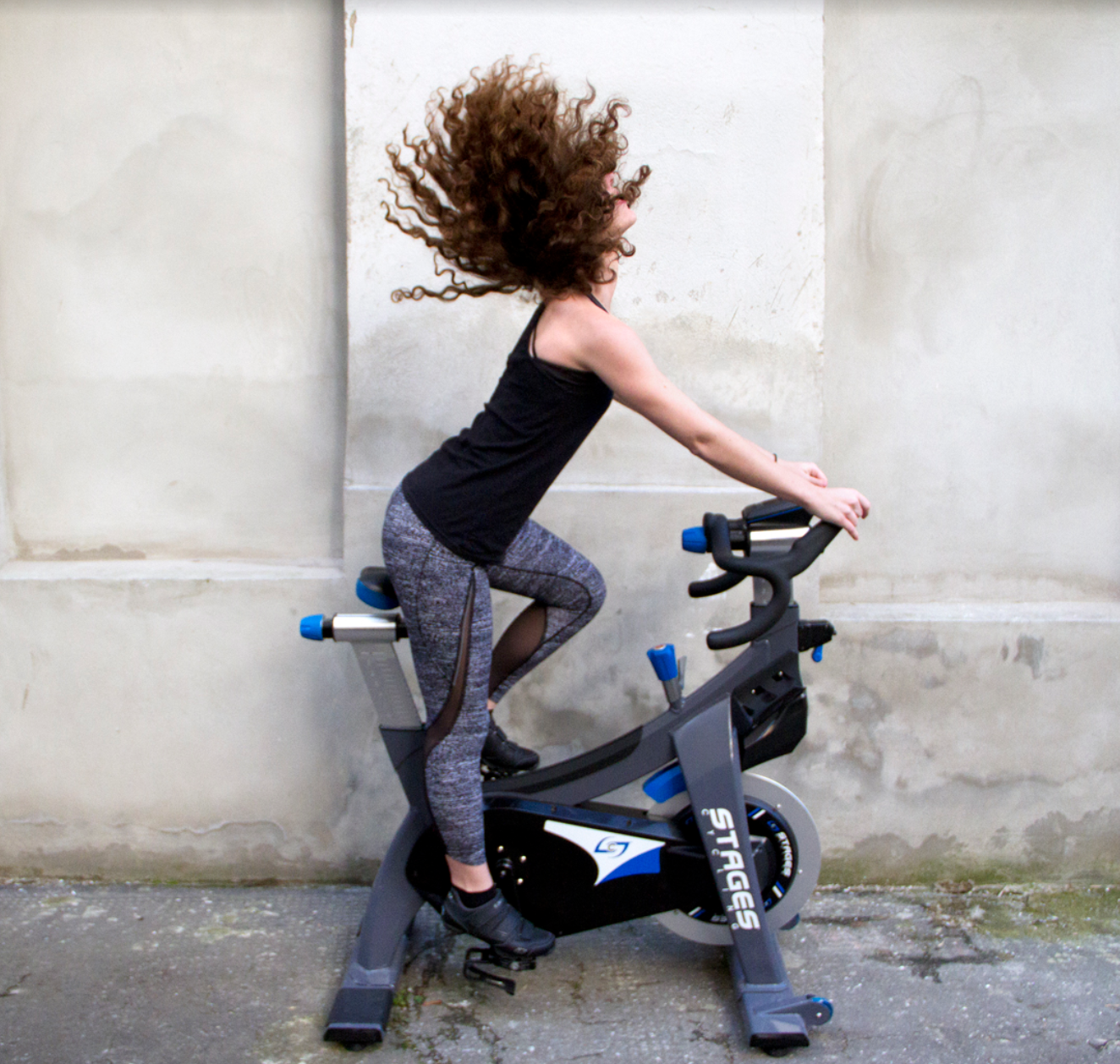 She's an American sweetheart with a dash of sass. Find her on the bike most days in the RIDE room.
Fit-focused Qs:
What is your go-to breakfast on a busy morning? Now that spring is here, I try to eat fresh fruit with crunchy müslii (I ALWAYS need the crunch) and yogurt. It's just sweet enough for a nice treat early in the morning.
What's your best strategy to stay motivated? Have a workout buddy! I've successfully gotten my boyfriend and friend addicted to BECYCLE, so now I never have to go alone, and they push me when I'm feeling lazy and don't want to take another class.
The best thing we can do for ourselves after a workout is… Breathe. Try not to hurry out the door or on to the next thing, take your time and reflect on what you just did, allow your body to cool down and start recovering.
Is there a special dietary regime you follow? What changes have you seen or felt since you have started it? Don't :O … however, my general diet has definitely gotten healthier since moving to Berlin from the Midwest (smaller portions, less meat, more veggies).. I would say everything is moderation is what I try to follow, and it makes me feel accomplished, if anything.
What are your top three exercises to do at home? I keep it pretty simple: take the stairs, walk the extra 20 minutes home, if you have the time. And every time I have a glass of wine at home, I have to work for it (crunches, pushups, planks, etc) → to find home exercises I follow fitness instas and get inspo there!
What are your tips to have energy all day? I have to admit, I drink coffee, many cups of coffee… but brisk walks outside always seem to make me feel better, allowing me to refocus and gain energy for the next task.
What's your favourite motivational quote if any? "Fake it until you make it" -- a cheer mantra in college. When we would perform, even if we were not feeling 100% confident in our stunts, we would act like it was a walk in the park… confidence is key, and it makes you feel better, as well as showing others that you are a boss!
Quick-fire Qs
Favourite smoothie at MyGoodness: Sweet Beets.
Best Restaurant in Berlin: Anywhere that serves good margaritas (and I'm always accepting suggestions).
Best Bar in Berlin: Baden im Wein for wine. Vagabund Brewery for craft beer. Trude Ruth und Goldammer for cheap Mexicaners.
Best Place to dance in Berlin: Depends on my mood! But I confess, I'll always have a good time at MuschiObermaier.
Favourite exercise: Anything where someone is telling me what to do. ;)
Least favourite exercise: Running by myself.
Dog, cats, neither? Why? Dogs! I grew up with Great Danes and Golden Retrievers, my heart melts for big dogs.
What's your personal theme song? Take a Chance on Me- ABBA. It's impossible to frown while listening to it.
You're stranded on an island. What's the one thing you'd wish you had and why? An endless supply of good books. I could live the rest of my life in peace on the beach, reading silently.